Links 2 the Purple One
If you know of more sites, or would like to be added to the list, please email us with the address. We'll check it out.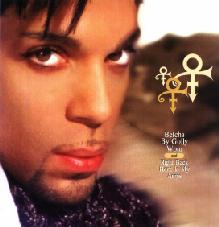 Favorite Sites
NPG Music Club The Official Website of Prince and the NPG. The Ultimate Fan Site. Updated often. Interactive. New release information. Retail Store and Music Club. A must for your bookmarks.
Prince.org The Unofficial Fan Club Site. Find the answers to all your questions. Keep up to date with news, events, activities and more. Updated daily.
New Power Network Complete listing of worldwide unofficial Prince Fan Clubs.
Uptown Magazine Online magazine totally dedicated to Prince.
Other Sites of Interest
Big Brothers/Big Sisters of America Become a mentor and help shape the future.
Calhoun Square Interactive site boasting the greatest things for Prince Fans. Listen to audio and see video.

ChicagoNation Chicago based Prince fan club. Monthly party gatherings.
The Lost Childrens Network Help locate missing children.

New Birth Missionary Baptist Church Visit my church home, located in Lithonia, GA
Chitowngeneration Chicago Prince Fan Club
Order of the Eastern Star General information about the overall Eastern Star Organization. Much love to my OES sisters of Ruth Chapter 102 - Atlanta