Please Sign Our Guestbook. Click on the button below.



Join in on our discussions in the Forum. This month's topic is the Atlanta Concerts. Click on the "Enter Our Forum" box below, to express your thoughts.



Below are Atlanta Concert Reviews and The Rainbow Children CD Reviews.



Matt's 4/3 Concert Review

The Atlanta Symphony Hall only held 1800 people. I arrived at the venue at 10:30, and not much was going on. Prince's tour bus was parked out back, along with one 18-wheeler from which the crew was unloading the equipment. The only surprise there was three gear cases labeled Larry Graham were removed, which immediately made me think that The Everlasting Now was going to be in the set list. (For the record, Larry did not show up).

I arrived extra early because this was the first show with the way of purchasing tickets for NPGMC members. I was expecting chaos, but surprisingly things went very well. By 3pm, there was well over 100 NPGMC members waiting in line, and one of the Atlanta members, Stephanie, thought it was a good idea to make a list of who was there first, so that when we got in line, there was no cutting of the line. This seemed to work out very well. I suggest other cities do this! At 5:30pm, they began to let the NPGMC members in for the soundcheck. In the background, you could hear the band playing an instrumental version of Case of U. The process seemed to go very smoothly. You did not receive a ticket stub, but a purple arm band instead. If you purchased two tickets, you only received one VIP pass (even if both tickets were for music club members). We were not searched at all, and I proceeded into the soundcheck. As I walked into the very small arena, Prince was sitting in the 15th row singing Extraordinary. Most people did not even recognize him out there by himself. For the ladies, Prince was wearing black pants, a white turtleneck with black stripes, and get this, black sandals! He looked very good, with very little makeup on. Also, this soundcheck stayed a true soundcheck throughout. There were no discussions about current events, Prince worked very hard at teaching the band a new song. They played Extraordinary twice, saying that it will replace A Case of U on Thursday night. Najee played a very long solo on this song. They then played the intro to Mellow Mellow. The next 25 minutes was very interesting, with Prince teaching the band a new unnamed song with Rhonda on vocals. It seemed as if Najee had not yet heard this tune, and they were working on his part. It was a very soft ballad. Prince eventually took the stage and did an instrumental of She Loves Me 4 Me. He asked us if we watched the Oscars, and then began to make fun of some of the winners, getting all teary-eyed, saying, I would like to thank everyone. He was in a very playful mood all night. He commented several times that it was very cold on stage, continuously trying to warm his hands. They then went into The Everlasting Now, and worked on the last part of the song several times. Prince then took off his wedding band, and went into a full version of Joy In Repetition. I could have gone home at this point! They then did a funky blues version of Paisley Park, with several audience members (including me) on stage to sing the chorus which EVERYONE FORGOT. Prince even changed the lyrics to reflect how He hoped the chorus knew their part. One of the guys on stage had just come from working at the hospital, and was still in a suit. Prince commented how nice it was to have a business man on stage, and was impressed to find out that he actually had a doctor on stage with him. Parts of Family Name and The Rainbow Children were toyed with as well. As the soundcheck ended, Prince obviously was concerned about the sound, and went out and tried to listen to the sound coming out of the front speakers. He asked us what we thought, and I jokingly said that his guitar was too low, so he cranked it up really loud, played a quick solo, and then gives me his guitar pick saying, Give this to your grandkids. The soundcheck ended a little after 7pm.

Here is the only complaint of the night. When the soundcheck ended, the venue staff told us we all had to go back outside to be searched. We asked how were we to keep our seats, and we basically had to rely on the Honor System. We were ushered outside the venue, just to be let back in like a heard of cattle 3 minutes later and never searched! 95% of us got back to our seats from the soundcheck, but a few people who missed the soundcheck tried to take close seats upfront that were already occupied. After about 20 minutes of bickering, and having the Atlanta Police negotiate with them, they ended up moving back a few rows to empty seats that were not taken during the soundcheck. There was absolutely no reason to make us go outside, to come right back in. Samnation was walking around, and he said tomorrow night we will go in one time, and stay there all night.

The actual show started shortly after 8, with the house lights still on. Najee came out into the audience, playing the Rainbow Children, and then worked his way onto the stage. The lights went out, the curtains came up, and the magic began. Prince came out wearing black pants, silver heals, a long squared-off white dress shirt, with a gray vest that was very high up on the neck (very Asian-like). The set-list went like this:
The Rainbow Children, Muse 2 the Pharaoh, Xenophobia, A Case of U, Mellow Mellow, 1+1+1=3, Love Rollercoaster, Other Side of the Pillow,
Radio Speech, Strange Relationship, Sing a Simple Song, LaLaLa Means I love U, Didn't U Know,
When U Were Mine, Avalanche, Family Name, Take Me With U, Raspberry Beret, Santana Medley

Piano Medley: Adore, I Wanna Be Your Lover, Do Me Baby, Diamonds and Pearls, The Beautiful Ones,
Purple Rain (Instrumental Only), Free, Starfish and Coffee, Sometimes it Snows in April, I love U But I don't trust U anymore, Nothing Compares 2 U
How Come U Don't Call Me, Anymore?, Anna Stesia

Points to Highlight:
-Prince did change his costume before Adore. He came out in a black shinny spandex suit with red piping, with one sleeve half black, half red. He also had one black shoe on, and one red one. He was also sporting a red hat that he eventually threw into the crowd.
-Before Xenophobia, Prince said, If you came to get your Purple Rain groove on, you came to the wrong place. Last I checked, it aint 1984 anymore.
-At one point, Prince made a joke about Greg Boyer's trombone playing, saying that it made him want to dance like his uncle. Prince then broke out with this very painful looking dance like he had just fallen down 7 flights of stairs. Very silly.
-During Xenophobia, Prince motioned that Renalto's keys were so hot that he was going to pass out. He turned his back to the crowd, and then fell right into the crowd, with the front row lifting him back up onto the stage. When he got his composure back, he fell right back into the crowd.
-Prince pulled my friend Stephanie up to sit on the pillows during Mellow and 1+1+1=3. All I can say is that she loved every minute. Enough Said.
-During Mellow, when he sings, you can watch a tape of this mellow afterparty, Macy and Common were there, he changed the lyrics to say "Usher and Chilli were there. I shall assume that they were both in attendance.
-I did see DVS before the show in the lobby, as well as Baby Norman (the host of NPG Ahdio Show 6, she also danced on stage at the aftershow at eleven50 in Nov 2000).
-During Mellow, he went to drop the mike, and then kick it back up like James Brown, but it fell straight to the floor. He improvised quickly, by very seductively approaching the microphone as if it was a woman in his bed. Every girl in the front row was hoping he would drop the mike again and again.
-The band started 1+1+1=3, and Prince immediately called out, on the 1, and the band stopped. He then pulled a woman on stage whose outfit was adorned with concert tickets and other photos of Prince. She had printed out images on that paper that can then be ironed on to clothes. Prince commented, You worked hard on that outfit, so I'm gonna show it off. He had her dance in a spotlight, and then he asked me to come on up and dance with her. We danced for awhile, and then Prince pulled up another girl and guy to continue. Our new male dancer was a bit, how shall I say, DRUNK! He did several splits and then did some pushups, or some type of floor grinding! Prince shockingly asked him to repeat his moves, and the guy just breaks out three splits. Prince asked how many Heinekens he had that night, and proceeded to warn the crowd, This is your brain on BEER! Prince also jokingly said he was sleazy, and that no matter where he goes, there is always one of them.
-Prince did play a video prior to Strange Relationship that listed radio stations in various cities that were now owned by corporations. He went on to comment how we don't own, nor do we program the radio stations. He said these companies only play the songs that make them the most money, and that's why every radio station sounds the same. He then introduced us to WNPG radio, very funky!
-During Family Name, Prince asked several people what their last name was, and renamed them. He asked me mine, and said, That's a nice Irish name, but now you are Blackburn. He asked if I liked Blackburn, and I replied no, and he said, well what do you want, Rosenbloom? I said, What about Nelson? He smiled and walked away.
-Before the Santana Medley, Prince said how Santana joined him the other night on stage in DC. Prince said he couldn't play the Medley that night, because Santana would have torn the roof off, and Prince was trying to keep his job.
-During HCUDCMA, Prince really joked around with the lyrics. When he sang, U could smash up my ride, he then went on about how she could smash it up, and he would just buy her another. She wants a Lexus, and Prince said, That's kinda steep, but then very relaxed he said he would buy the Lexus. He also said he wanted to be your Brother, Your Mother, and your Father's Old Girlfriend.
-At the end of the show, Prince talked about why the NPG Music Club was in all the good seats. He said, They believe enough in me to deliver the music they want, and I see to it that they get the best seats. I have to admit, the new way of buying tickets did work, when he asked for the Music Club to make wave, we were ALL in the first 5 rows.

This was the second show of the ONA tour that I have seen (you may have read my in-depth Louisville report). I have to say, this show was much better, because Prince was really in a great mood. I did like the additions of I wanna be your lover, Do Me Baby, Diamonds and Pearls. I did miss hearing One Nite Alone. It was also cool that during the piano medley at this show, they moved Prince's keyboard to the middle of the stage. There was no aftershow or afteparty, but a rumor was floating around that tomorrow night will have an aftershow at eleven50 (where he played in 2000).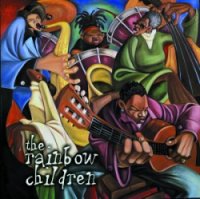 Matt's 4/4 Concert Review
During the soundcheck, two members of the NPGMC got on stage to play guitar. The first guy had done so at the Louisville show I was at, and took the stage with the confidence of a rock star. He put on the Horner, then went over to the band a whispered some instructions, and then started playing "Love Rollercoaster! It was amazing; the NPG completely backed him up. Prince yelled out, U tryin 2 steel my set? Play something U wrote? He then jammed for a good 5 minutes, politely asking if he could use the foot pedals, and he was AMAZING. Prince called out from the back of the club, on the one!and the NPG (with its new lead guitarist) stopped the jam perfectly. Very tight. As the guy was leaving, Prince asked if he had a band, and he responded, "Dishwater Blonde",can we play at the Celebration? He has my vote.
During the soundcheck, they played Calhoun Square, Dolphin, Extraordinary, and a few others. Then we had a discussion about the crisis in the Middle East. A good portion of the soundcheck was spent with people thanking Prince for the inspiration he has given them.
The actual show was very similar to the first night. "Extraordinary did replace "A Case of U", and a new song maybe called "Two Heads R Better than one" was added to the set. The piano medley was fantastic. Prince added, "The Most Beautiful Girl in the World, Condition of the Heart, the piano medley. During "Adore", Prince continued to pick on local celebrity Usher, saying that Usher was in the passenger seat of the ride that got smashed, but it was ok, because Prince would write Usher a song, and the royalties he would get from it would pay for the car. He also joked that this girl's sweater was on inside out, implying that Usher got some play. Some guy in the audience kept repeating what Prince was saying, and at one point, Prince looked out at him and said, "THE --- TAG --- WAS --- ON --- THE --- OUTSIDE. I think the guy took the hint and shut up.
During the soundcheck, one of my friends called me to say that eleven50, a club two blocks way from Symphony Hall, emailed that Prince was to play there. This was very scary. I was very concerned as to how the NPGMC was going to get in, since this club is one of the best in the city. Here is the email that went out:
TONIGHT!!!! The mystical paisley, purple, Minneapolis based legend, symbol and icon...PRINCE will make a surprise, rare, and completely LIVE performance with his band TONIGHT (Thursday, April 4th) at eleven50!
We are just as surprised as you are and were just informed today that after his surprise visit to eleven50 in November 2000; Prince decided to swing through our doors once again for a special live, jam session while he is in town!
Eleven50 is happy to offer our e-mail participants special notice of this rare event! Being an eleven50 e-mail participant DOES have its privileges! Doors open promptly at 10:00 pm.please arrive early to ensure entry. Space is limited and once we have reached capacity doors will be closed. Arrive TONIGHT at 10:00 PM for this special live concert event with PRINCE!
Doors Open at 10:00
Cover: (Cover is not determined by eleven50)
THERE IS NO GUEST LIST!
For directions please visit http://www.eleven50.com
When the concert let out, we RAN the two blocks to the club. I frequent this place a lot, and the atmosphere is a little snobbish. I had a feeling this was going to be a disaster. When I got to the door, the line was about 300 people deep. I went to where the normal VIP line is (there was one guy trying to get in), and I showed the bouncer my NPGMC Pass, and he let me right in! My jaw dropped. THEY ACTUALLY KNEW WHAT I WAS TALKING ABOUT! As I went in where the cashier was, there were two lines, one for paying customers, and the other was free admittance for the NPGMC. 2 for 2. I was in shock. It got even better. I get to the dance floor, and it was roped off, with the front half reserved for NPGMC ONLY!!!!!! The club was completely packed, EXCEPT FOR THE BEST SEATS --- THEY WERE ALL FOR NPGMC!!!!! Samnation was standing there, and I just went over to him and gave him a hug. I asked how he did this, and his reply was, "You win some, and you lose some, tonight we won. He told me that they got the whole thing organized that afternoon. Let's put it this way, it was so organized, that I forfeited a front row spot to go around and thank everyone that worked at Paisley Park. The Park gets a lot of slack for screw-ups with presales, etc, but tonight, the NPG stood for "NO PROBLEMS, Georgia"
Prince and company showed up about an hour later. Someone already posted the set, it was very cool. Renato was awesome. He brings an amazing feel to the show. This was the best aftershow I have ever seen. It was a lot of the concert all over again, Extraordinary, Rainbow Children, Other side of the Pillow, Love Rollercoaster, and Everlasting Now. The non-NPGMC attendees looked very bored, and obviously wanted Purple Rain, but he made some new fans. The show was about an hour and a half.
In summary, Prince played basically 5 concerts in the last 48 hours. 2 Soundchecks, 2 Concerts, and 1 aftershow. I think I heard every song the band knows!
Atlanta basically got a "Prince: A Celebration, Atlanta Style", this week. I have a strong feeling that my ears will still be ringing when I get to Paisley Park in June. This was some serious FUNK OVERLOAD!
In all seriousness, thank you so much Prince, the NPG, and all the Paisley Park crew that was on hand that made these past 48 hours an EVENT instead of just two concerts.

Children Of The Rainbow
Prince's New Album Is Unlike Anything You've Heard Before
by Gene Geter

In these troubled times, the world gets a perfectly timed album, Prince's The Rainbow Children because it's spiritually uplifting, lyrically exciting, musically daring and basically, kicks serious butt! The album cover is dynamite! It reminds me of the painting in the television series, "Good Times."
The title track opens the album with a funky jazz feel and introduces the album's narrator, a heavy voice that's hard to understand the first few spins. A colorful chorus hook, "just like the sun, the Rainbow Children rise." The best part, singing and repeating the word "rise" as if it were angels in heaven!
In "Muse 2 The Pharaoh," Prince shows D'angelo, Maxwell and even Bilal that they have nothing over him! Truly, a pretty and haunting musical gem. Prince doesn't plan to release any singles, but this one should be a single. He says, "this recording [The Rainbow Children] was intended 2 xperience in it's entirety." Remember Lovesexy? This album tells a story as well.
The joyful "Everywhere," to some, will remind them of something from Prince and the Revolution's Parade. Prince sings, "without God, it wasn't there. Now I feel it everywhere." Later, he closes, "we've got so much work 2 do... Everywhere." With "Mellow," Prince hits D'angelo and the others hard in the face again with another gem. It's 1984 all over again in "1+1+1 is 3." A purely funk track on the level of "Erotic City" or Parliament Funkadelic.
Then, Prince has a little fun with "Wedding Feast." It's like a broadway musical and funny. Where does this guy gets his ideas from? Prince says, "with this one I can b what I wanna b" in "She Loves Me 4 Me." A cool baring it all jam about just being happy with someone. Another highlight, "Family Name" gives a quick rundown of oppression and slavery. It's one of the most fruitful songs on this album.
The last track, "Last December," not to be confused with "The Same December" on Prince's Chaos And Disorder, goes well with how people may feel right now. The most interesting part of this song is the ending when Prince says "come 2gether as one" and it repeats repetitively the word "one" then fades. But about two minutes later, the word "one" returns, repeats repetitively and ends the album.
In summary, The Rainbow Children is quintessential today if you're looking for new hope and joy. It is also what Prince does best, make real music with earnest words, giving fans and admirers what you loved and still love about the man from Minneapolis, Minnesota.
Prince's The Rainbow Children drops November 20th, but it can be heard right now at http://www.therainbowchildren.com.